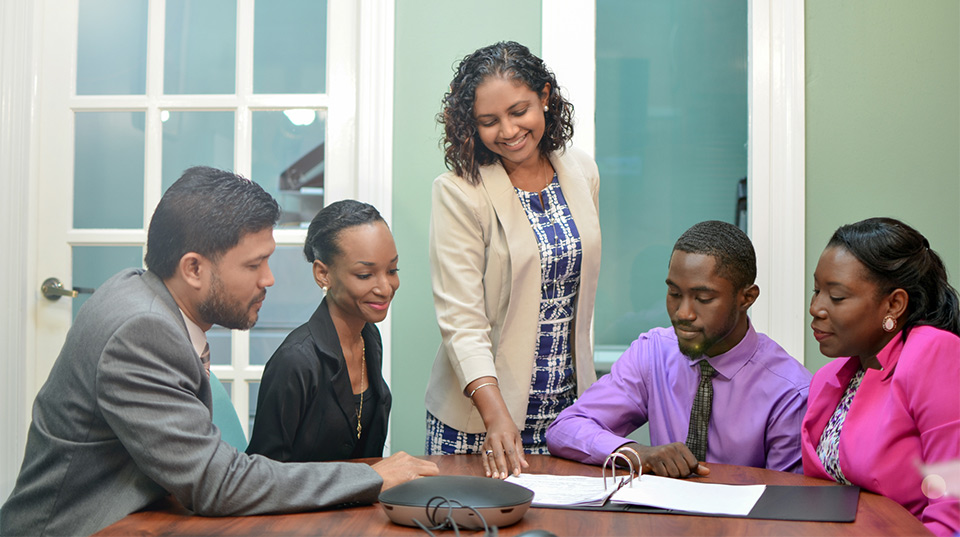 Firstline is an independent financial services firm founded in 2005 with the express aim to create wealth for generations of Caribbean citizens by improving access to both capital and investments.
Firstline arranges corporate and project financing, manages investment portfolios, trades securities and provides advice to repeat clients in T&T as well as in the French, Dutch and OECS territories of the Caribbean. They stay with us because we always deliver quality service and we can do that because we have:
Specialist staff with extensive experience at the top levels of management in the regional financial services industry.
A wide-ranging relationship network.
Competitive & creative financing terms, investment ideas & corporate strategies.
A well-guarded reputation for professionalism & integrity.
Our clients come from all walks of life. You are individuals, companies, and governments. You're an entrepreneur seeking funding, a pension plan in search of returns, and a couple saving for retirement.
We invest in people, companies, and projects that we believe in; we create investment products to meet our clients' needs, and we manage your money right alongside ours. You have our attention, 100%.