A Firstline Securities Limited Blog by: Dalia King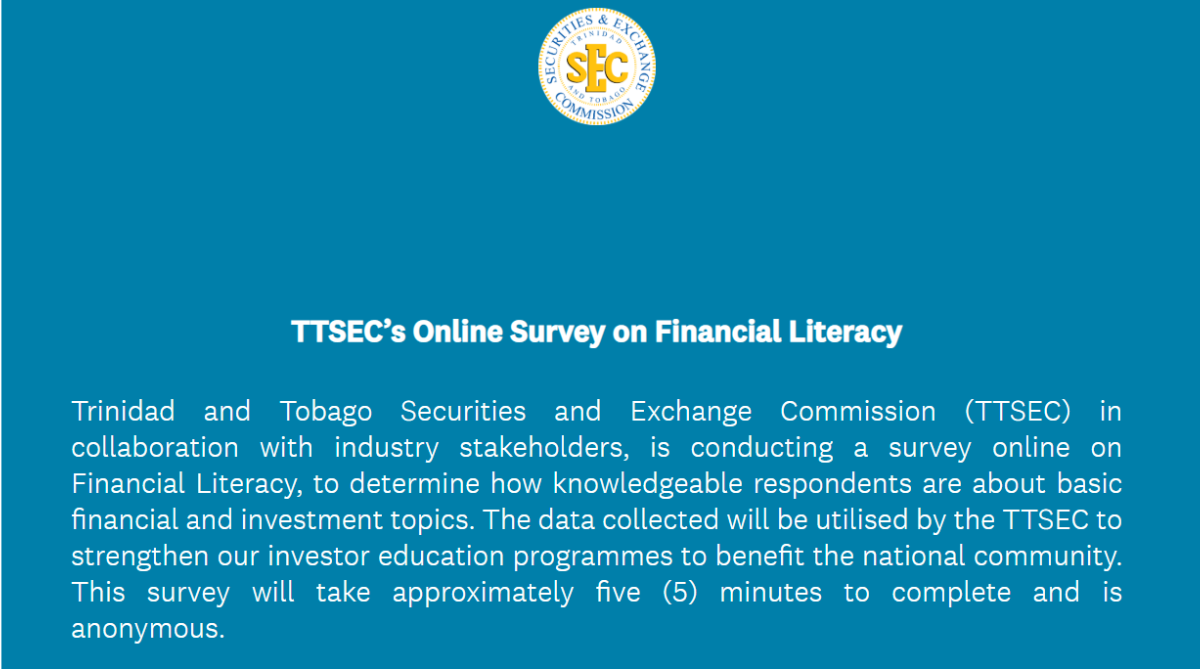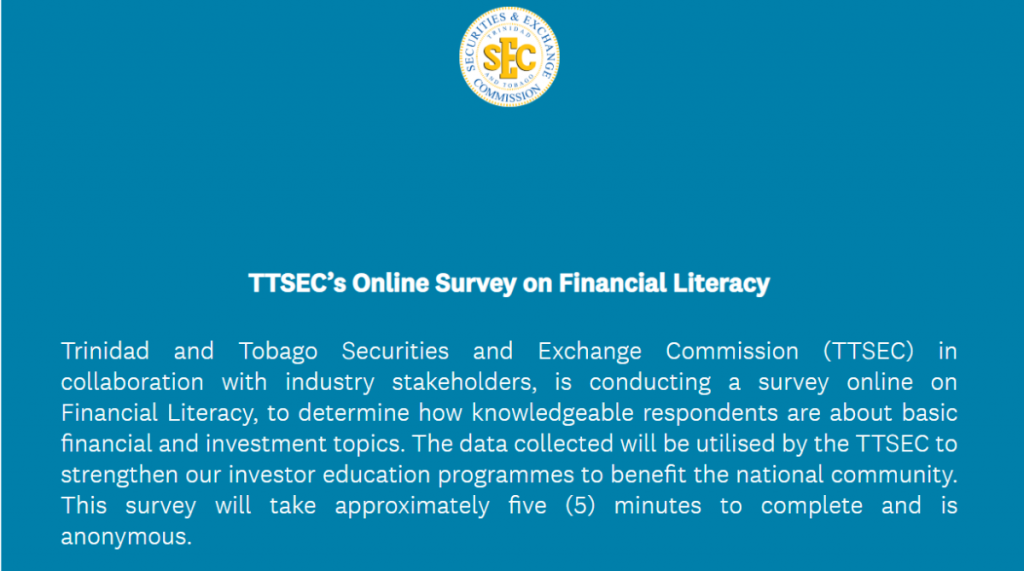 In 2014, more than 150,000 people from across 140 countries completed a 5-question survey (the S&P Global FinLit Survey) which measured their understanding of four fundamental concepts for financial decision-making:
Numeracy
Interest compounding
Inflation
Risk diversification
Trinidad and Tobago did not take part in this 2014 survey but this month (until December 20), the Securities and Exchange Commission (TTSEC) is conducting this survey online and would like as many respondents as possible.
That would be you. Yes, you. Yup. You.
The survey should take approximately 5 minutes to complete and it is anonymous. The TTSEC intends to use the collected data to strengthen their investor education programmes for the benefit of our national community.
Plans to improve our community are always great to hear, but the reason I want you to complete this survey is for your own self benefit.
If you are feeling anxiety just thinking about what the questions could be, and whether you may know the answer – then this anonymous survey is the perfect testing ground for self-assessment.
If you're confident that you'll answer these questions easy-breezy-pumpkin-squeezy, I also want you to complete this survey – for self-affirmation but also to improve our eventual national score 
When you complete the survey, you don't receive the results, but you can write to us if you want to know the answers – and more importantly, the reasons / calculations behind the answers.
A person is defined as financially literate when they correctly answer at least three out of the four financial concepts listed above. Based on this definition, as at 2014, only 33% of adults worldwide were financially literate. The report 'Financial Literacy Around the World' states this statistic another way: "This means that around 3.5 billion adults globally, most of them in developing economies, lack an understanding of basic financial concepts."
Are you one of the 3.5 billion? Do you live with one of them? Work with two of them? Socialise with three of them?
Without an understanding of basic financial concepts, we are not equipped to make decisions related to financial management and therefore, we do not make informed financial decisions regarding saving, investing, borrowing and more.
Our lack of understanding drives us into credit card debt, fraudulent 'get rich quick' schemes and uncomfortable retirements.
Say it with me now:
THIS WILL NOT BE ME.
Trinidad & Tobago, say it with me now:
THIS WILL NOT BE US.
Click this link to take the survey and take stock of yourself. Then pass it on at home, at work, at the weekend lime.
Remember, we are here to answer any queries about the survey questions – with absolutely no judgement. I still use my fingers to count so believe me, this is a judgement free zone.